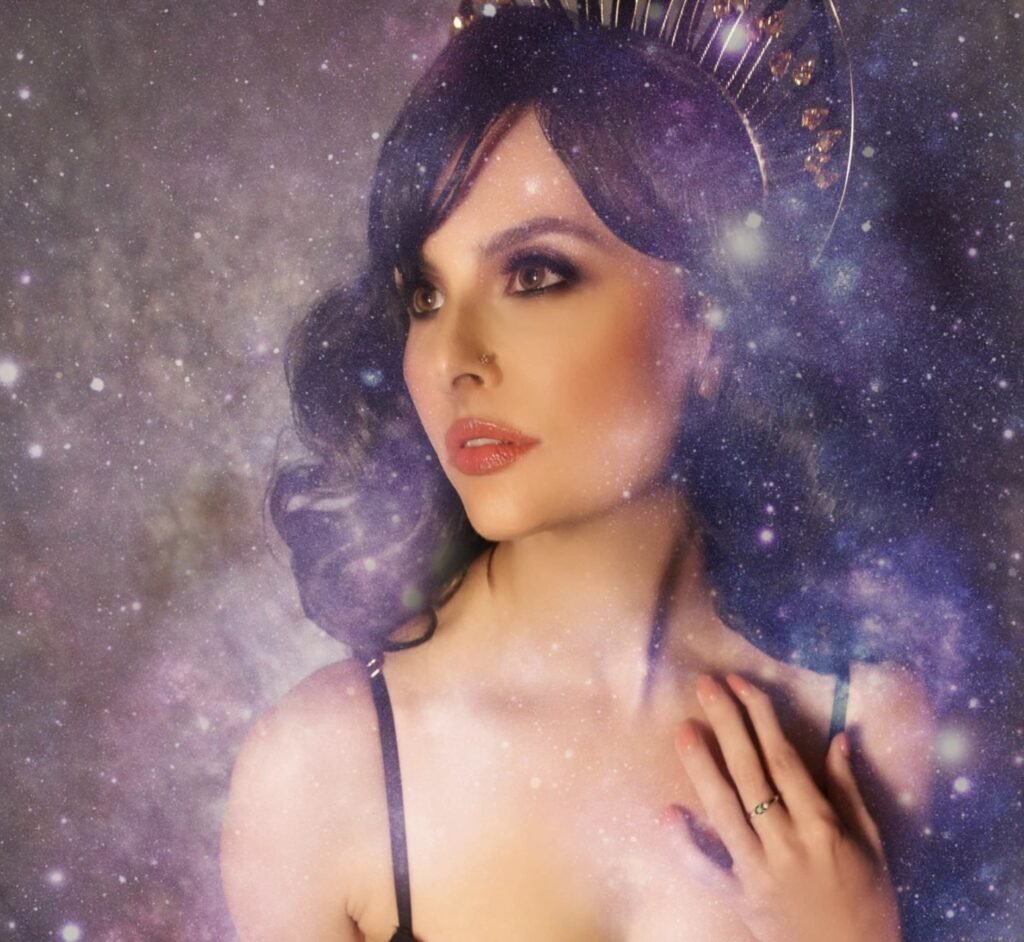 Third Eye Champagne Serving the Cosmic Bubbly
Let's have some fun, shall we?
Kirsten, Third Eye Champagne
The Third Eye
Champagne Story
Kirsten was born and raised in Benicia, a small bayside town, not far from San Francisco. She picked up her first tarot deck in 1994 and began reading professionally in 2012.


Kirsten comes from a long line of gifted psychics but never thought she'd be doing psychic work for a living. This is a line of work she fell into quite by accident but she found that using her unique skills has allowed her to fulfill her need to help people, spread joy and make the world a better place. No matter what her medium, her goal is to spread love and joy around the world.


She founded The Collective by Third Eye Champagne in 2017 because she knew in her heart she was meant to bring joy, laughter and insight to the world. She is the author of five novels. You can find her show Third Eye Champagne on YouTube and Instagram and subscribe to exclusive content on Patreon.


Kirsten's first loves are reading and movies. Food, fashion, music, art and travel are on her short list of favorite things.