They're like horoscopes, but sexy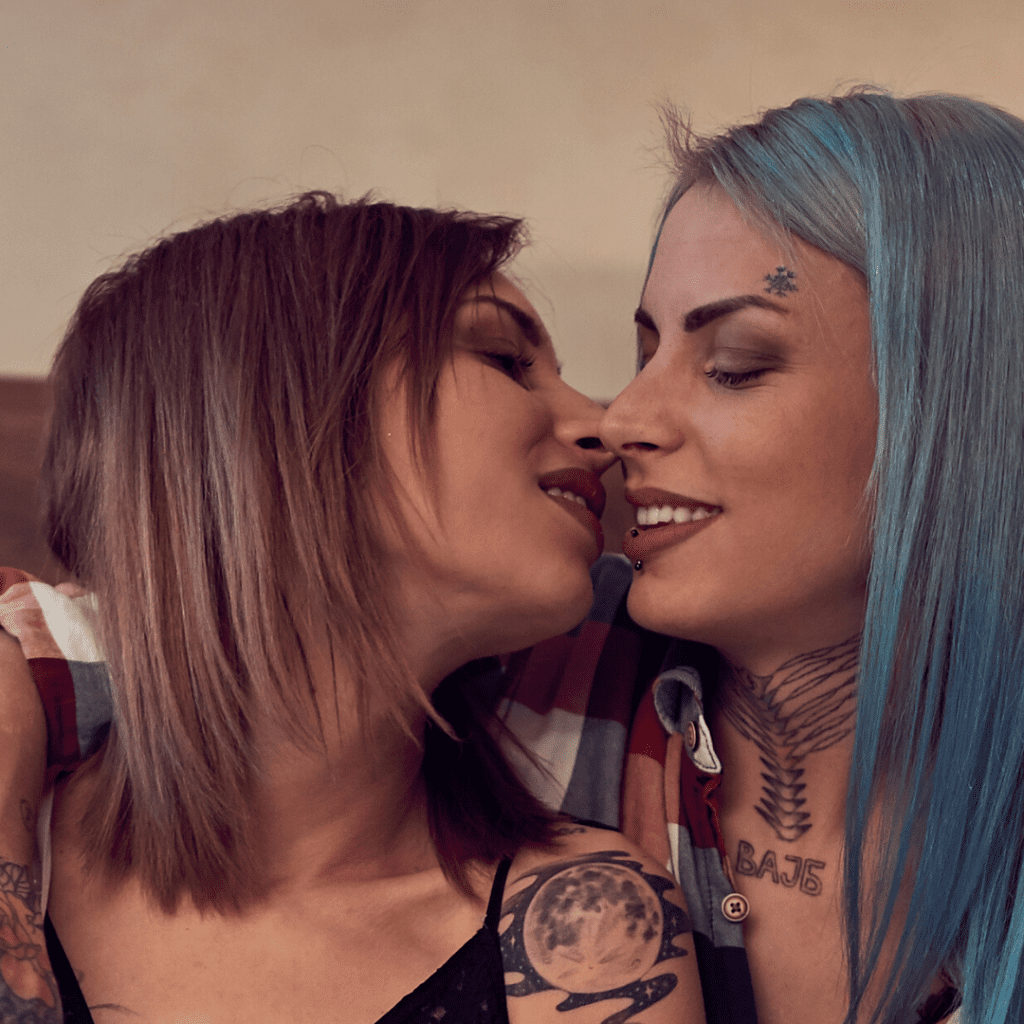 Vaccines are in and the sun is out! I've already witnessed several first dates happening post-pandemmy in coffee shops all around the city. This is good news for those of us with tired wrists and burnt-out buzzer batteries. For many, dating can be awkward (especially after a year of essential hermitism). Worry not, I've got some tips and tricks to help get each sign back into the swing* of things!
Aries – If you live on the West coast, you are well aware that summer is fire season. You'll be smokin' this summer, regardless of if you clear your brush or go full bush. (Just a little fire safety humor). Make sure you are staying hydrated and pacing yourself. I know you have a tendency to go ALL in, don't be afraid to come up for fresh air if it gets to be too much. Your safe word is: Climate Change.
Taurus – The downside of reemergence is leaving the comfort of your pillow fort, but the plus side is being able to indulge in some wining and dining at your favorite haunts. Maybe long walks around the neighborhood could result in some sensual foot rubs or a blissful bath. I mean, you don't even need to walk to earn your stripes (or your partner's strip teases). You work hard; you deserve it
Gemini – I knowww, you've been dying to be able to reconnect with humans and form bonds of communication the good old-fashioned way. Don't forget that there are many ways to communicate with those lips. I recommend switching it up from the usual talking-their-ear-off gig. I would never ask you to give up your witty banter but maybe incorporate some playful body language as well. After all, touching (consensually, of course) is kosher again! We've been 6ft feet apart for long enough, it's time to close the gap (and open those legs…? Is that too forward? Yeah, sorry, I am also working on human interaction again as well). 
Cancer – If you're partnered, it's possible your person was feeling like a bit of a hostage over quar (physically and emotionally). Reward them this summer by letting them off the leash a bit or maybe giving them a few more inches of slack. If you catch them sniffing someone else's behind at the local park…it could lead to something you're both into, who knows.
Single or spoken for, we know you aim to please, but make sure you're getting pleasure right back. Take a cue from your suggestive alchemical symbol and try some multitasking positions.
Leo – Time to strut your stuff with those new accessories you've been drunk-buying online over the past year. Your season is just around the corner and you are ready to make up for lost time in the spotlight. Perhaps a well-planned birthday bash could lead to a fiery birthday smash?? Whether you seal the deal or just dance around the subject, it'll be all eyes on you this season. Just, uh, make sure that's a good thing. Don't let this heatwave get to your head and lead to a meltdown.
Virgo – Give your potential partners some time to get on the 'vaxxed and waxed' train. You may have had a spreadsheet of clinics ready to go as soon as the CDC announcements, but as you are painfully aware, some of us are having a slow go of the whole "back to normal" shit. If folks can't keep up, you may be resorting to getting the "job" done yourself. After all, you are the only one who knows how to do it right anyway.
Libra – Decisions, decisions. You're gonna have to commit to the bit or cut ties with these online flirtations you've been having. Shit is getting real. Maybe draft up a pros and cons list? (S)he loves me, loves me not? Eeny Meenie Miny? They won't know what flippant ways they were voted off the island, so it's fine. Anyways, this will be good practice for coming up with excuses to get out of stuff now that events are a thing again.
Scorpio – Honestly, I feel I should be the one asking you for advice here. You probably already have a list of suitors burning for you after dropping some fire nudes on the tinder box that is Tinder. Just remember that playing with fire can get out of control, especially in these dry temps. (This isn't me explicitly telling you to avoid Leos, Aries and Sags – although it would probably be in everyone's best interests now that I think about it).
Sagittarius – Finally, travel has opened, and you can visit your long-distance crushes. Whether you're out for a foreign fling or wanting to take a vacay with your sweetie, don't forget that you are there to see them as well as the sights. Still not ready to emerge? That's fine. Plan a travel-themed date at home base where you can roleplay some of your favorite faraway places. Leaning Tower of Penis? Statue of Libertitties?
Capricorn – If cash is king, you're the queen. Whether you're doing the spoiling or receiving well-deserved spoils, don't sell yourself short. Expect it all, baby! As the old saying goes, "Ass, grass AND cash – nobody rides for free". You've probably gotten into some (even more) staunch routines over quar. You can mix it up every once in a while, you know. If you're more of a morning 'rise and grind' lover, try out some spontaneous afternoon delights. If neither of these appeal to you, idk what to tell you; you're the one reading this joke column written by a stranger to address your sex life.
Aquarius – Could this be the big revival, the summer of love, streets running with c…ompliments? Get wild, flower child. Folks have had lots of time to reflect, clear, and learn new things…I mean, they probably didn't. But they had time to! And if they did you'll have plenty to explore – both between the sheets and between their brain folds, you weird little sapiosexual.
Pisces – This summer is bound to get wet and wild, and I'm not talking about your tears for once. It's possible you've been using your time indoors to MANifest** a hunny, but now it's time to brush off the rust and the dust and try your hand at some good old-fashioned flirtation. Maybe you'll get lucky locking eyes with someone poolside, or perhaps a romantic beach day with bae will lube things up. If all else fails, at least you'll finally be getting some sun.
*of course if your thang is to swang, capacity limits are lifting!
**or WOMANifest. Or both. Or neither!